There are now many online resources, patterns, and tutorials to help you learn how to sew various types of face masks.
We've compiled a list below recommended by our friends at Sew Face Masks Philadelphia to help get you started:
Deaconess Style:
Deaconess Face Mask – Link to Deaconess Hospital Face Mask page.
Deaconess How-To Video:

How-To: Mask with Elastic PDF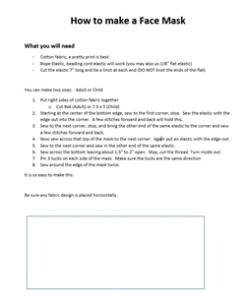 How-To: Mask with Ties PDF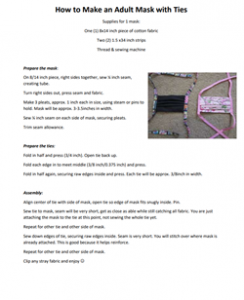 Todaro Philly Face Mask:
Designed to have 2 layers of material, elastic ear loops or fabric ties, and a wire nose piece. It is made to be worn alone, with a filter, or over a N95 mask.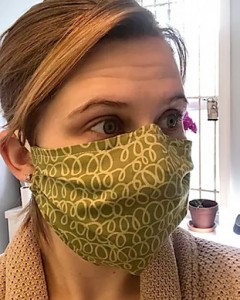 Todaro Philly Pattern >>
Todaro Philly Tutorial >>
RCoA Face Mask:
Please use the Men's Pattern linked below, as it fits over the N95 mask.  Two layers of cloth with options for a pocket, elastic or fabric loops.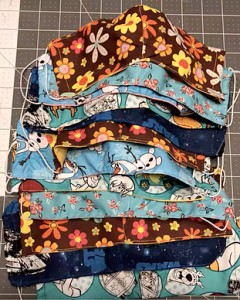 RCoA Pattern >>
RCoA Tutorial >>
Leah Day Face Mask:
A beginner-friendly mask, similar to the Deaconess Face Mask, with improved fit.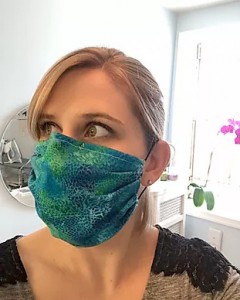 Leah Day Pattern >>
Leah Day Tutorial >>