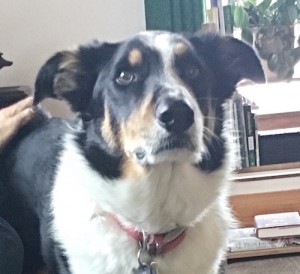 Meet Bud, a 9 year old with early arthritis and carpal laxity syndrome. Carpal laxity syndrome is a common problem in medium to large, rapidly growing puppies most often starting between 6- to 12-weeks old.
He is being treated by a holistic veterinarian, but his mom Beth wanted to give him some extra comfort. So she made him some ankle braces that are giving him some extra support and pain relief.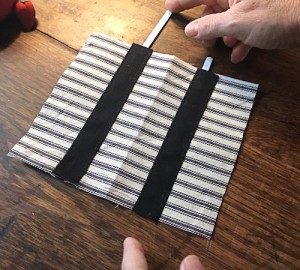 Beth used a ticking which is a sturdy breathable cotton, sewed on the bone casings, and inserted white steel boning. The white steel will offer support, but it's flexible, so it won't restrict all movement or poke into his legs.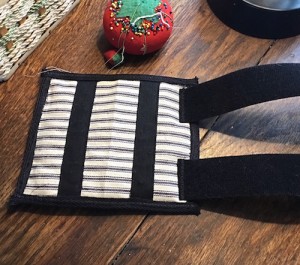 She added padding and a lining, then finished the edges with heavy duty twill tape. She sewed on some velcro to attach them to his legs.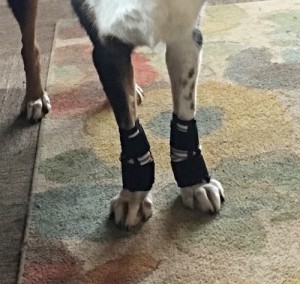 You can see that the braces will help keep his ankles supported without interfering with his walking.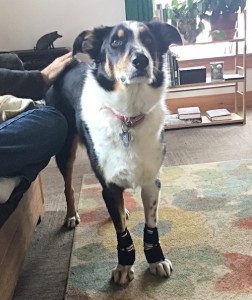 Here's Bud rockin' his ankle braces!
Thanks for the photos and letting us know what you do with our supplies.
~Amy