You can attach this D-Ring with the attached Nickel Clip onto any existing corset, bag, purse, backpack, pair of Jeans, or belt. Anything, really. With a Rivet or a Chicago Screw.
I used this D-Ring with the attached Nickel Clip on a purse recently. I always like having a D-Ring on the exterior of my bags so I can easily attach my keys. I know exactly where they are and they are really easy to grab when getting into my car or house in the evenings. No fumbling around in the interior of my purse. I attached it with a 7mm domed rivet.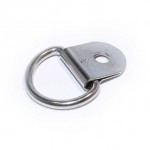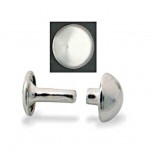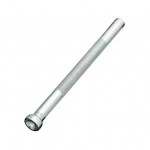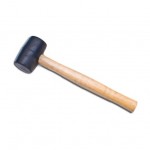 To set the rivet you do need the Rivet Setter, but once you have the setter and rivets, you'll use them again and again. Attaching this took only a couple seconds. Much easier than sewing through a leather purse with leather lining to sew a D-Ring to the purse.
You just make a small hole with a Revolving Leather Punch or an Awl, the center post of the rivet is very narrow, so you don't need much of a hole to press it through. Insert the post from the wrong side and place the cap on top snugly. You'll feel it pop on. Set the post on a sturdy table, place the Rivet Setter onto the dome and hit the Setter with a Rubber Mallet a couple times. Easy Peasy! You may want to do a test on a similar weight of fabric first, if the fabric or leather is too lightweight, just cut a small circle of heavier weight leather for a reinforcer and put the rivet through both.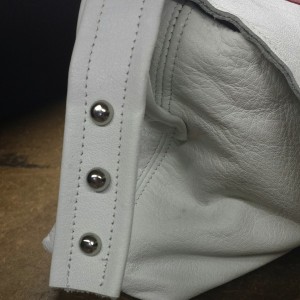 Plus, you can set the rivets anywhere! I added three to the same purse's strap for a bit of extra decoration.
You can also insert a Chicago Screw into the D-Ring with the attached Nickel Clip if you need to go through a hard surface or very thick leather. Plus, the Chicago Screws can be removed. This is the 1/4″ Nickel Chicago Screw fitting easily through the hole in the Clasp.
~Happy Adorning, Amy Delicious